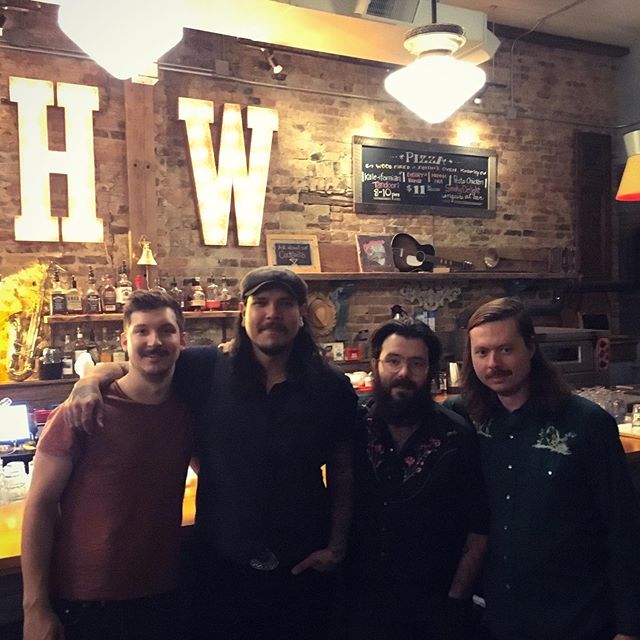 It's been such a pleasure playing shows with these guys each night. Thank you to everyone for coming to the shows so far too! G.R. Gritt and I have a bunch more this week: Nov 12 - Phog Lounge, Windsor, ON Nov 13 - Aeolian Hall, London, ON Nov 14 - Burdock, Toronto, ON Nov 15 - Le Fromagerie, Sudbury, ON (without G.R. Gritt) You can tickets for all shows at www.nicksherman.ca See you at the shows! *Note: Windsor venue has officially changed from Meteor to the Phog Lounge (your tickets will be valid at new venue) . . @grgritt #tour #indigenousmusic #singersongwriter #grgritt #nicksherman #nickshermanmusic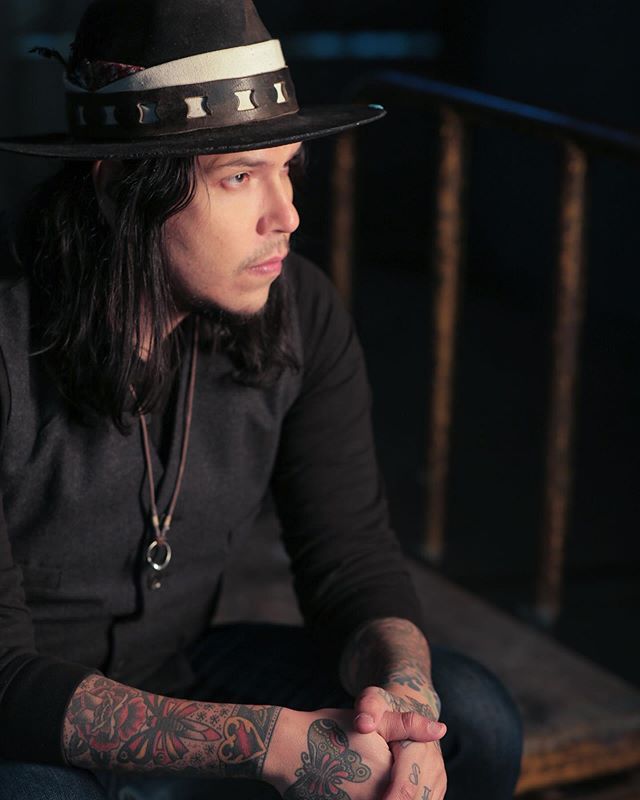 Owen Sound: We're at the Heartwood Concert Hall tonight! Come spend your Sunday evening listening to stories and songs with @grgritt and I. If you can't make it please send your friends! See you tonight 🖤 Doors at 7PM Tickets $10 at www.nicksherman.ca . . @heartwoodconcerthall #heartwoodconcerthall #owensound #owensoundmusic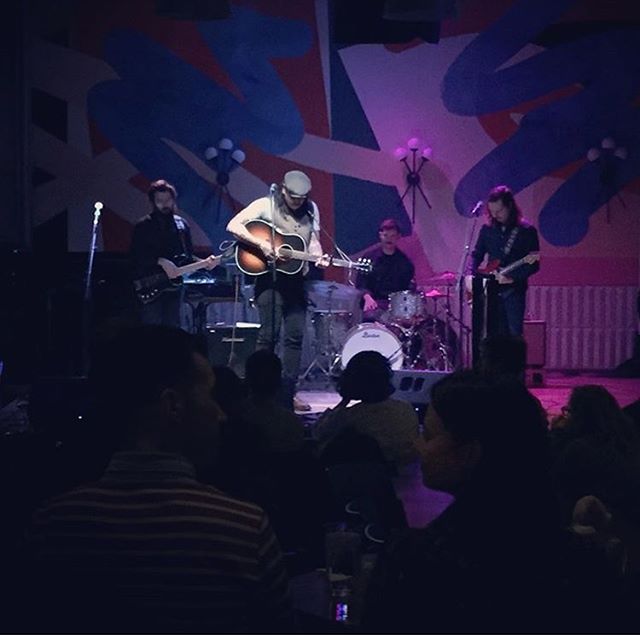 Peterborough: @grgritt and I are in town tonight (Saturday) at The Garnet! Doors are at 9pm and you can tickets for $10 at www.nicksherman.ca Come hang out! If you can't come send your friends:) Thank you, Ottawa, for the amazing night! And thank you @jengetsaround for this shot from last night. . . . #peterboroughmusic #peterborough #indigenousmusic #thegarnet @garnetptbo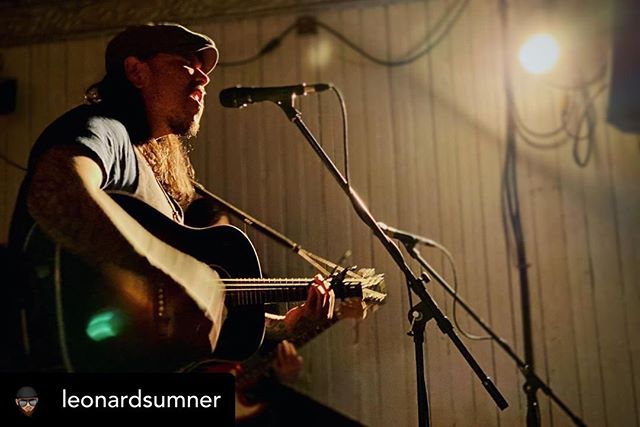 Ottawa! G.R. Gritt and I at Queen St Fare tonight and were bringing our special guest Leonard Sumner too so get there early! Doors are at 8PM Also tickets are going fast so get one now because we can't guarantee there will be any at the door. Tix at www.nicksherman.ca And thank you Montréal for the great show last night! And thanks for the cool shot @leonardsumner 📷 See you tonight 🖤 . . @grgritt #ottawashows #indigenousmusic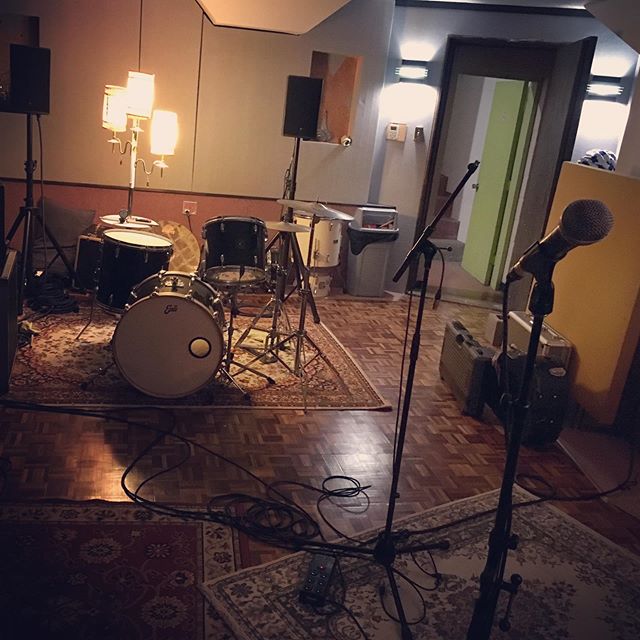 Montréal: tonight's the first night of the tour! Excited to be sharing the night w two incredible artists @grgritt & @leonardsumner. It's also my first night with on stage with my good friends and band. I drove through two snow storms, got lost on a logging road, barely made rehearsal and now we're on the road. I hope you can make it to the show - and If you can t make it send your friends! Where: Casa del Popolo When: Doors at 8pm See you there!
We've been sitting on this surprise for a bit and we're excited to announce that @leonardsumner is jumping on the Montreal show! You can get tickets for this and every other show at www.nicksherman.ca Posted @withrepost • @osummgmt You don't want to miss this! Posted @withrepost • @grgritt // special guest announcement// @nickshermanmusic and I are thrilled to share that our special guest for this Friday's show at @casadelpopolo is the incredible @leonardsumner! Get your tickets friends! Nick Sherman + G.R. Gritt at Casa del Popolo 🔗 in bio. . . . . . . . . . #mtl #mtlmusic #mtlmusicscene #musicmontreal #musique #francophone #queer #indigene #musiqueindigene #autochtones
I've been looking forward to finally sharing my new record 'Made Of' with everyone and it's finally out! I made the record I wanted to make with some good friends and great team and we've all been so stoked to share it. Producers + band Matt Wiewel and Jonathan Danyliw are wizards and captured the sounds to make this record with Steph Duchesne on drums at Deadpan Studios; Geoff McCausland for those beautiful strings; Jen McKerral has been working tirelessly as a manager to keep all of this moving and working; Chad Kirvan did an exceptional job taking photos and putting the album art together; Brock McFarlane did an amazing job mastering each track; Spencer Jose and Abigail Cassio lent there voices for some of my favourite moments off the album; my partner Candace Twance has been exceedingly patient and helpful through the preparation and ups and downs of the process - A huge thank you to each of these people🖤 Enjoy the record! Much love! It's available on Spotify, Apple Music, Google Play, Amazon Music, CDBaby, YouTube and more! LINK IN BIO ⬆️ . . . @deadpanstudios @jonathandanyliw @sdoochesne @jengetsaround @seaballast @thechadstagram @spencerjose @abigailcassio @cpsmastering @spotifycanada @spotify @applemusic @googleplaymusic @youtube @cdbabycanada @cdbabymusic @geoffmccausland #nicksherman #nickshermanmusic #spotify #applemusic #newrelease #indigenousmusic #singersongwriter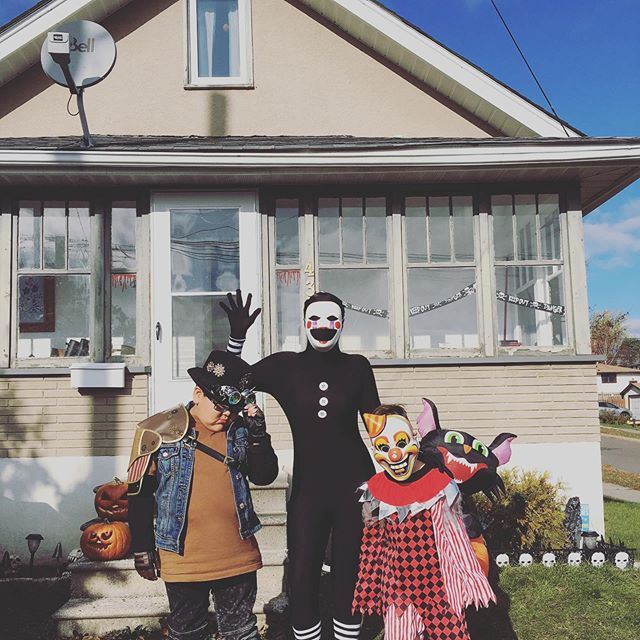 Gotta love these ones for always striving to put together costumes that haunt my dreams 🖤 Hope the rest of you parents out there are having fun "sorting" candy right now. Happy Halloween! 'Til next year.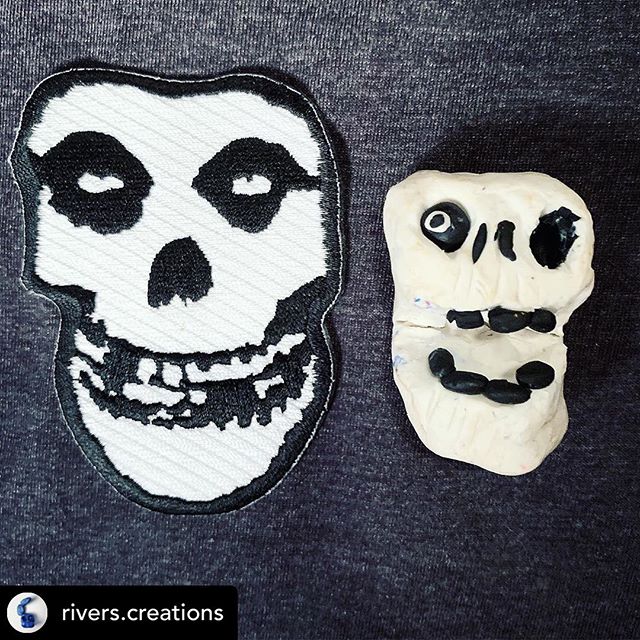 My 5 year old son, River, loves sculpting - you should go follow his page and check out his work! It's mostly monsters and horror...you'll love it 🖤💀🌚 #repost @rivers.creations Horror Business 💀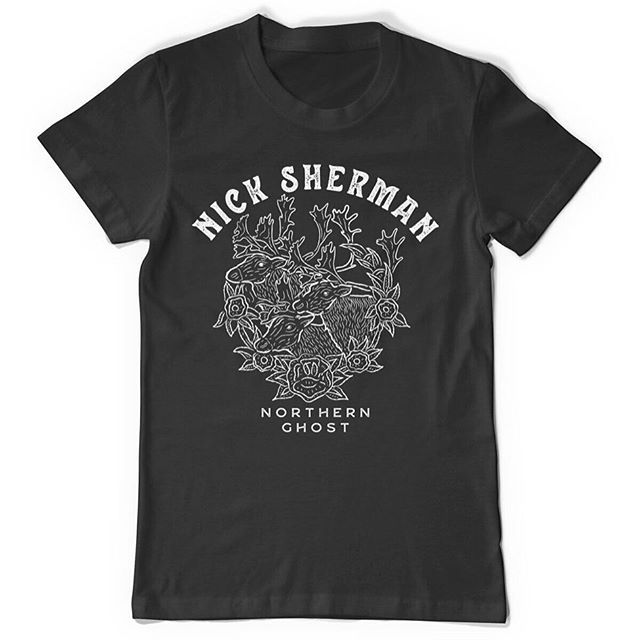 Tour starts next week with @grgritt! I'll have some new merch too. Huge thank you to @devanpower (Hot Water Music, Jenny Lewis, Jason Isbell) for this incredible design inspired by my community, North Caribou Lake First Nation. He nailed it and I'm excited to be able to share it with everyone at the shows! And thank you @patersinister for the killer tour poster for G.R. Gritt and I! It means so much when other artists take the time and put care into this work. See you all at the shows!